It was a cold and miserable Saturday night when NSF burst into my room bearing excellent news.
"I've been having a think about it and I think I want to go out and get a bit drunk"
As we all know I love a good booze up and my stinky partner in crime had been on a health kick for what felt like ten hundred years and had therefore been avoiding my encouraging advances to get her booze on.
"BUT"
NSF raised a warning finger
"let's not go over the top this time yeah? I do quite want to go for a run in the morning"
Me: "I am completely offended! How very dare you! On my life and my good moral character, I have NEVER been so HURT – I…"
NSF: "What about the time that you bought us so many shots neither of us could stand up all the way home"

NSF: "Or the time that you woke up in a Wendy House in Hampshire…when we went out in Camden"

NSF: "Or the time that you made us go home with that boy Bertie who you told me was a millionaire and turned out to be a 16-year-old opera singer who still lived with his parents"
NSF: "ITS NOT FUNNY HE SERENADED ME FOR HALF AN HOUR"
So, with promises of a more civilised night ahead of us we started getting ready.
Unfortunately, NSF and I are slightly mismatched in this process as she is a proper lady and puts on subtle layers of beautiful makeup and blow-dries her already very glamorous hair.
I look like a mop with sizeable eyebrows and have the attention span of a small dog so after a mere 5 minutes of makeup application I focused my efforts in other areas.
Before too long we were both ready to hit the town
NSF: "Taaa – daaaa… have you drunk that whole bottle of wine?!"
Me: No. hic.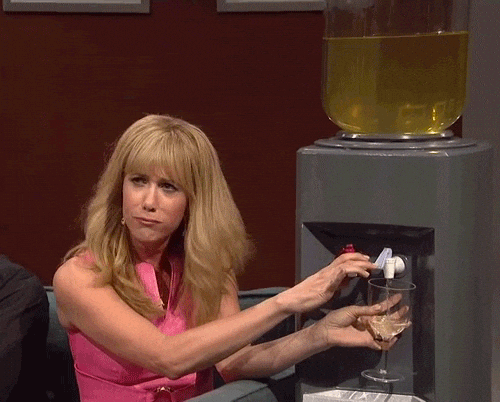 We headed to our favourite local establishment where we were warmly greeted by the bouncers as valued repeat customers.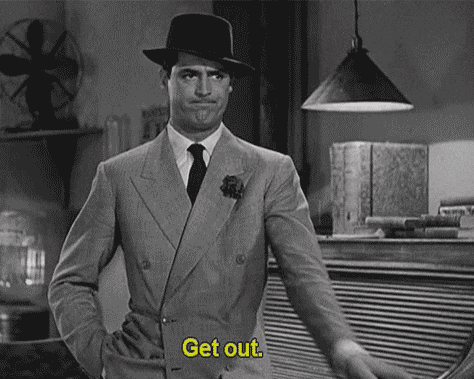 Merrily waving off shouts of "No climbing on the bar this time I MEAN IT" we sauntered into the bar
After a few sophisticated cocktails* we hit the dancefloor to show off our best moves.
NSF: What are those?
Me: Cocktails
NSF: ahh man…Why are they on fire? I hate you.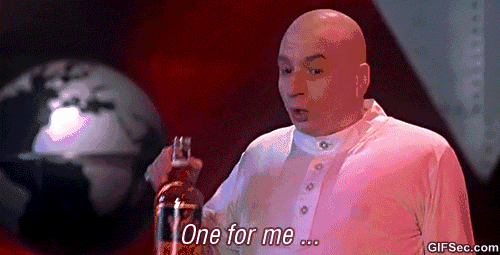 Unfortunately, my 'best moves' look slightly like a baby seal having a sneezing fit. Sexy.
After not too long NSF and I spot some potential victims…cough… I mean eligible males across the bar from us.
Whilst NSF stuck to the tried and tested routine of talking and smiling like an engaging normal human I put some of my old faithful flirting skills into action*
*lying about who I am (I'm a gymnast – ok love), being rude and extremely obnoxious, shouting things like 'are you going to buy me a drink or shall I just drink this one' and then attempting to wrestle it out of their hands.
Safe to say I was winning them over.
We've also unfortunately got to the part of the night where I get quite militant about everyone's drinking.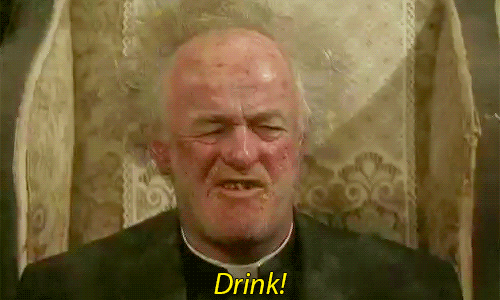 Not in a kind caring way… in a 'I want to get you so drunk you're sick out your nose whilst I noisily eat chips next to you' kind of a way.
I don't know about you but whether it's a night out, a date or dinner with my closest friends nothing says 'we about to have a DULL evening' than 'can we also have some tap water for the table please'.
JUST NO.
Have your water tomorrow. You'll be able to drink four litres and not pee once. It's magical. Put it down and drink your fucking tequila.
Charming aren't I.
I'd also by this point fixed on my target for the evening. Was it the nice tall architect of the group who told me I had a pretty face and asked, with genuine interest, about my 'writing career'.
Of course not.
I had turned my attentions to the one who looked like he'd dunked his head in a vat of tequila, kept trying to climb on the bar and was referred to by his friends as 'a bit of a lad'.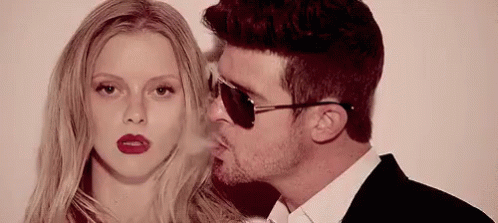 Note to all ladies out there this is boy speak for 'completely mental and will probably steal from you or pee on your possessions'.
Me: (leaning 'seductively' against the bar like a boneless seal) Wasssssss your name?
Him: My friends call me Sharkie. Cos, I shark all their women.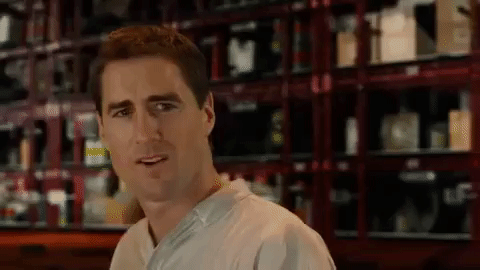 Him: I don't work…work is for the weak. I'm an artist man.
Him: I'm sleeping on my friend's sofa right now but I've got irons in the fire.
Yes, ladies and gentlemen he was repulsive. But sadly, I had my pale rose goggles on and they were leading me to believe I'd hooked an absolute catch.
It all went spectacularly downhill from there.
It was 11am the next morning when I slunk in to NSF's room to fill her in on the happenings of the night before.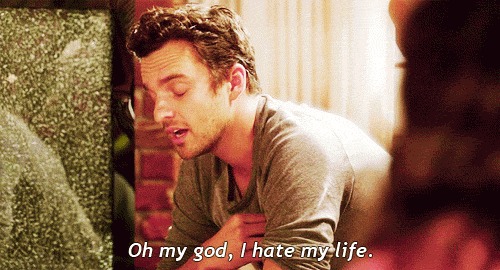 IVE RUINED MY LIFE
NSF: I'm sure you haven't! What happened? Did you go to the house party with them?
Me: yes
NSF: So…
Me: There were only 5 people there
NSF: 
Me: drinking wine and playing scrabble
NSF:
Me: I was quite drunk not sure if you remember
NSF: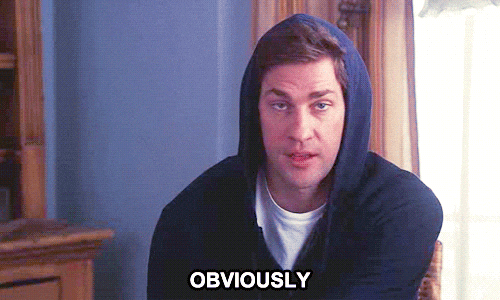 Me: I smashed a £500 vase…
NSF: ah
Me: That I'd filled with red wine and was chugging from
NSF: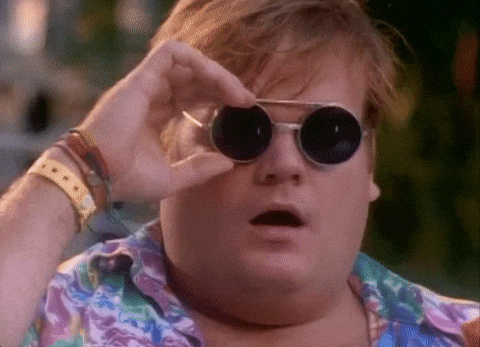 Me: and then I pretended I was really good at rolling joints
NSF: have you ever –
Me: no.
NSF: I see – well that's not…umm…What happened with that boy
Me: I was sick on him
NSF: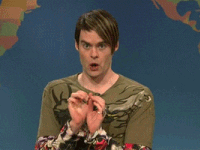 Me: 
Me: I was trying to be seductive and sat on his lap and then I was just suddenly sick on him. So I ran away and was sick again. In every room of the house.
NSF: Jesus
Me: Like a vomit tornado
Me: AND THEN I RAN AROUND THE HOUSE IN MY PANTS COVERED IN MY OWN SICK AND EVEN SHARKIE DIDN'T WANT TO TOUCH ME SO THEY HOSED ME OFF IN THE SHOWER AND THEN MADE ME A BED OUT OF BIN BAGS AND I WOKE UP THERE THIS MORNING.
NSF: